Your Four-Step Process to Buyer Engagement - March 27th
"Engage or become irrelevant", Steve Lucas, CEO, Marketo
We're living in a new era – one where the buyer is in control and ready to research and form an opinion about your brand and product without you even being aware of their interest. Rather than market to the buyer, companies need to engage with the buyer and deliver an experience that's relevant and personal to what the buyer cares about.
Learn how to prepare for and build a sustained engagement strategy that can double response and increase lead conversions.
Tuesday, March 27th
10:00 am PT / 1:00 pm ET

Register Now
Drawing on our experience working with many B2B organizations, DMG will present a four-step method that's proven to increase engagement:
Use insights gained from Buyer Personas to understand your buyers' motivations and information needs
Match content to buyer and buying stage to spark engagement
Pay attention to your buyer's behaviors and preferences to tell you what's the right "next step" for them
Build automated triggered nurture programs to respond to buyer signals, sustain momentum and covert more leads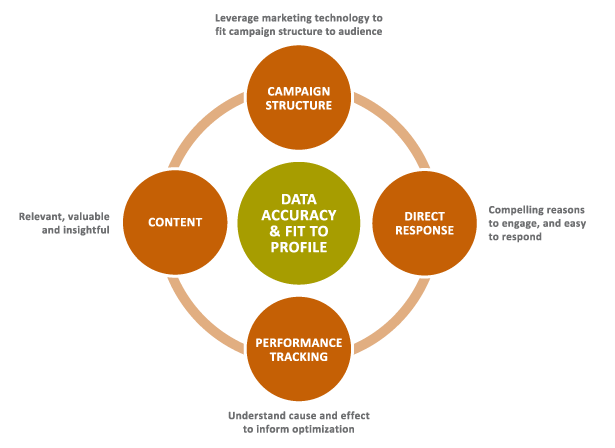 With real-life examples for every step, you'll be able to put these practices into immediate effect to increase responses and ultimately, improve engagement from one buyer stage to the next. The method is effective for any stage of marketing maturity, as you focus your campaign efforts for maximum impact.
Register now and join DMG's seasoned campaign and marketing automation specialists as they share tools, case studies, and tips on how you can quickly leverage the power of content and marketing automation for engaging nurture programs. Less